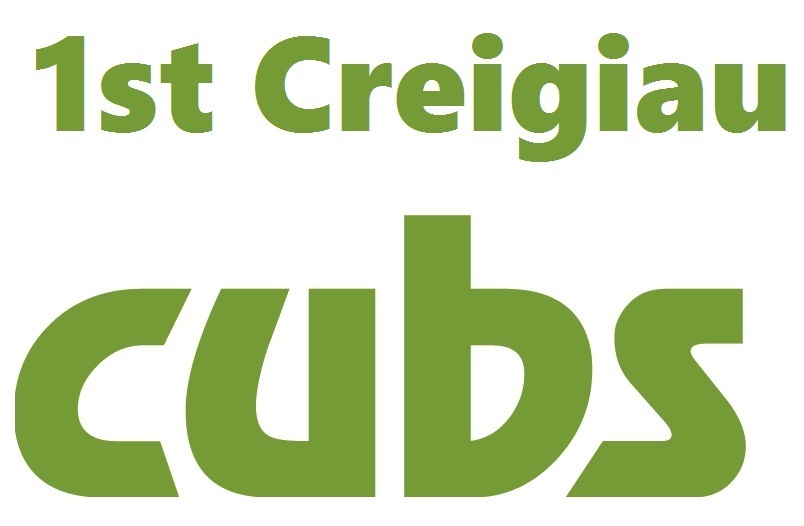 Cubs are young people aged 8 to 10½ who:
Master new skills and try new things
Have fun and go on adventures
Make friends
Are curious about the world around them
Help others and make a difference, in their own communities and beyond
Every week, they gather in groups called Cub Packs to take part in lots of interesting and challenging activities – achieving anything they set their minds to, and having lots of fun along the way.
Meeting Time
Tuesday fom 6pm to 7.30pm
For more information about what Cubs do, follow this link
https://www.scouts.org.uk/cubs
Contact the Beaver Leaders
cubs@creigiau.org.uk
Our present Cub Leadership team is as follows:
Becky Fitzpatrick
Hi, my name is Becky. I enjoy arts and crafts, outdoor activities and sports. I currently have one child in Cubs and one in Beavers so therefore am very motivated to provide a varied and fun packed program for the kids. I look forward to meeting and getting to know the Cubs.
Richard Jones
I'm Richard Jones from Pentyrch and father of one of the cub pack. I love the outdoors, walking, biking, gardening and I'm looking forward to the next year as one of the leadership team.
We have some great games and activities planned and hope to inspire all.
Anne-Marie Merlini
My name is Anne-Marie Merlini, I live in Creigiau with my husband and two children, Dexter, 8 and Claudia, 5. I have a background in retail management but after too many years of working long hours and feeling a bit over worked and under valued I decided to have a total career rethink and retrained as a florist. I have built my own bespoke floristry business, Petal Power, which I run from home, creating flowers for weddings and events. I am incredibly lucky to be involved in the most important times of people's lives.
I thoroughly enjoyed my time as a Brownie and Guide in my younger days. I am keen for my children and others to be a part of this world too. This is the first time I have ever volunteered to help out with the Cubs and I am really looking forward to it!
Kylie Sheppard
Hi, I live in Gwaelod Y Garth with my husband and children who both attend Pentyrch Primary School. A very long time ago I trained as a primary school teacher but soon took a change of path and am now a Railway Controller!
I enjoy music, crafts, games and toasting marshmallows (as long as someone else can get the fire going!)
Due to the shift work involved in my job I won't be able to attend our Cub group meetings regularly, but I will be working away behind the scenes, keeping admin up to date, and (most importantly!) ensuring that any work the children do towards gaining badges and awards gets collated and recorded, so that badges can make their way home swiftly…Get your needles and thread (badge glue, anyone?!) at the ready.
If you would like the opportunity to do something you'd never thought of doing, while having lots of fun and giving back to the community at the same time, please get in touch – we can always do with more leaders!