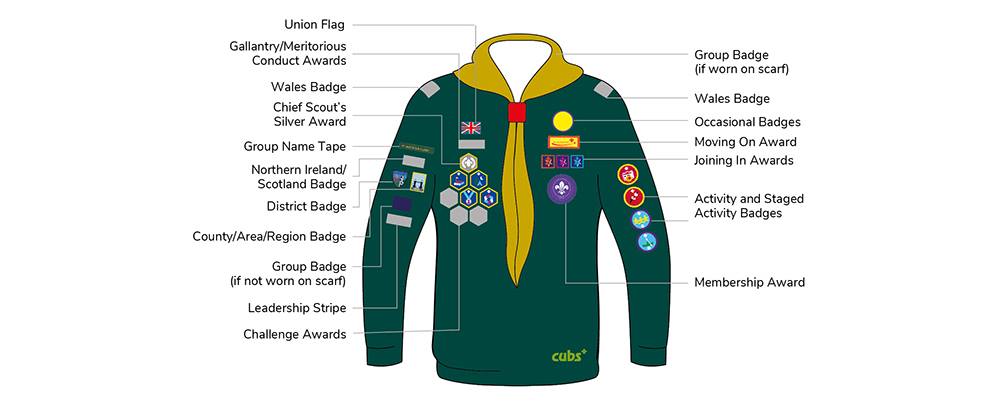 Cub Scouts uniform consists of a dark green sweatshirt, dark blue uniform 'activity' trousers and Group neckerchief. For activity wear there is a choice of optional polo shirts, available in green for Cub Scouts.
The Group neckerchief is Lemon, with the Group's badge. Don't worry about buying badges or the 'necker' the Group will provide these.
You can buy uniform from the following sources:
https://www.cardiffandvalescoutshop.co.uk/
All orders through the Cardiff Scout shop donates 10% to the 1st Creigiau Scout Group.
You can also order uniforms online at
https://shop.scouts.org.uk/uniforms/cubs
BADGES
There are over 50 different activity badges that a Cub can earn and we can only cover a fraction of these in our meetings! Every Cub will have different interests and passions so we always encourage them to take a look at the badges on offer and to work independently to gaining them. Information of the different activity badges that can be earned can be found here: https://www.scouts.org.uk/cubs/activity-badges/
Occasionally your child may be asked to do things at home to go towards badge-work or challenges being undertaken at their meeting. More information about the badge system can be found here: https://www.scouts.org.uk/cubs/awards/